Vesicularia dubyana - Java Moss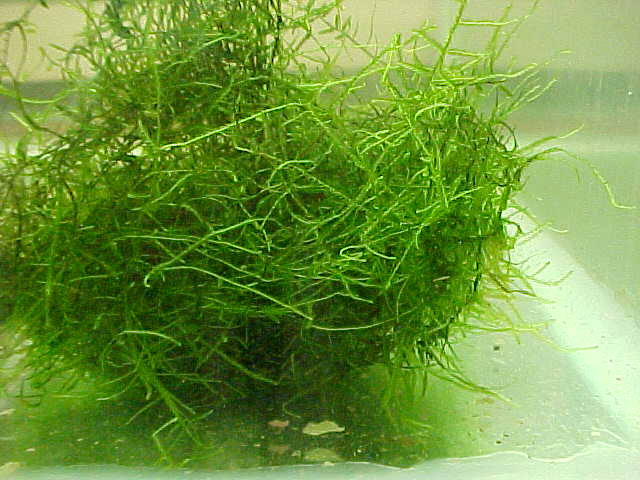 Vesicularia dubyana - Java Moss
Origin : India, Malaya, Java
Approximate Height : forms dense clumps that are great for hiding fry or eggs.
Water Temperature : 20 - 30 C ( 68 - 86 F )
Hardness : 2 - 15 dCH
pH 5.8 - 7.5
Special Notes : This plant is a great remover of Nitrate from the aquarium. It should be weighed down with a small stone or tied to a piece of wood or rock to which it will attach itself in a very short period of time. It grows so prolifically that it does need to be trimmed with scissors regularly. It is very easy to propagate.